ISARC 2023
The ISARC 2023, scheduled to be held July 4-7, 2023 in Chennai, India will be held as an in-person symposium. Detailed information about the symposium is available here.
The submission link for ISARC 2023: https://www.conftool.pro/isarc2023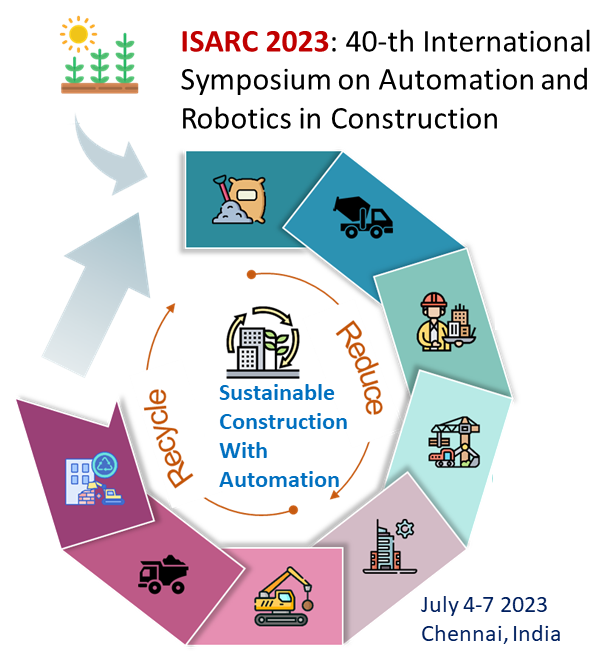 Please note: The Local Organizing team is responsible for the organization of the conference and the Publication Organizing Team for the paper submission/review/publication process. Both teams cooperate closely to ensure a well-structured and seamless organization of the conference.